Transportation
V.V.M. Institute of Nursing has its own buses for picking up the students and staff from hostel to college and to various destinations like Hospitals, Community centres, location of seminars, workshop or meetings etc. In addition to that institution has light vehicles to provide quick conveyance to sick students to hospital when ever required.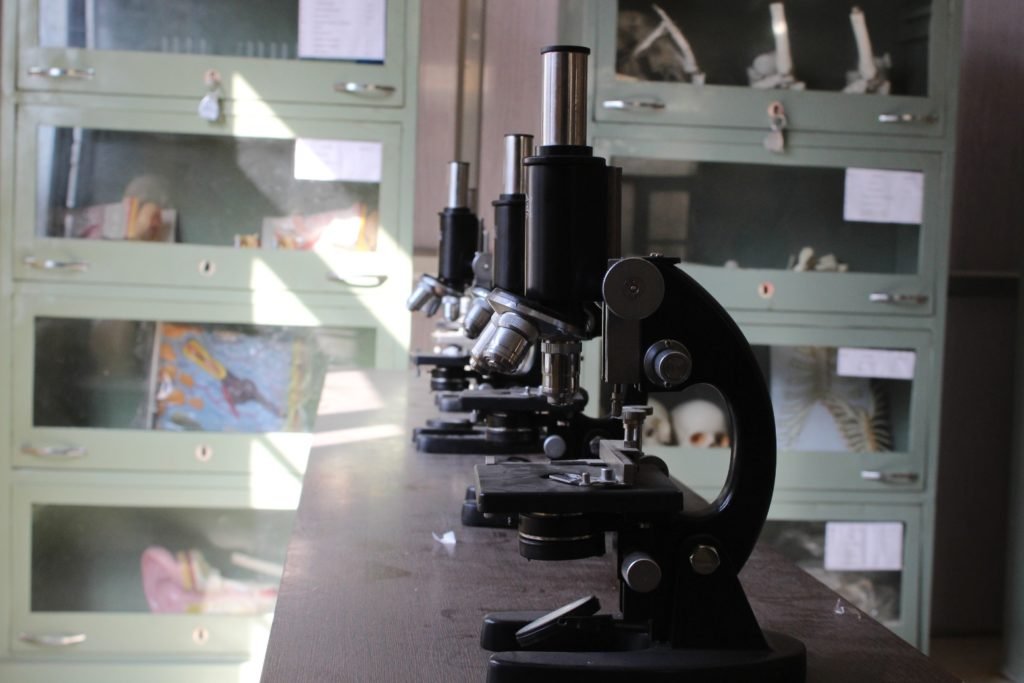 V.V.M. Institute of Nursing provides excellent and well equipped labs as per the requirement and norms of Indian Nursing Council .
Nursing Demonstration Lab
This lab has eight beds and each bed has a manikin for nursing practice. Lab is well equipped with all the articles required for various nursing procedures, so that student nurses can learn the procedures on manikins before practicing them on patients in the hospital.
Computer Lab
The computer lab is very spacious and well-planned with the latest hi-tech configuration of hardware and software. A computer lab has (WLAN) internet facility also. In fact each computer has internet connection to facilitate the students to get access to the various education sites.
Nutrition Lab
It is fitted with gas stoves, microwave oven for teaching therapeutic hints on diets to students. Nutrition lab is well equipped with all kitchen articles for preparing and serving special diets to cater the needs of patients suffering from Diabetes, Hypertension and Jaundice Renal failure.
Community 5-fearth Nursing Lab
This lab is well equipped with articles for preparing student nurses to work in urban and rural communities. Students visits with bags containing all the articles required by community health nurses to perform various methods during their home visits.
Megi Lab
Material and child health lab has six beds with manikins and bedside cradles with new born dummies, there is a pediatric bed with a child dummy. It also has a delivery table and dummies for demonstration of mechanism of labour. MCH lab is well equipped with various models for teaching students about stages of pregnancy.
Pre Clinical & Anatomy Lab
This lab is equipped to teach the students micro biology, bio chemistry and Haematological practical, so that students have knowledge about all these tests before going to hospitals. It has fifteen quality microscope, gluco meters, hemoglobin meters and other equipment to conduct various bio chemistry tests .
Classrooms
Our classrooms has capacity of seats up to 60 and these are quite spacious , well ventilated equipped with overhead projectors, flip charts and has comfortable seating arrangements, ideally suited for high-caliber academic work.
Auditorium
WM Institute has an auditorium with seating capacity of three hundred for organizing cultural programmes and conducting examinations. It has one of the finest Public addressing systems.
Audio Video Visual Aids
It has Multimedia projectors, over head projector, slide projectors, epidiascope. There are flip charts, posters and transparencies on various topics related to nursing .
Extra Curricular Activities
The WM Institute of Nursing focuses on the healthy and wholesome development of students by providing for both outdoor and indoor sports activities. Each festival is celebrated with fervor. Apart from the festivals special days as International women's day, Nurses week, World Health Day, International T.B. day, Anti tobacco day and AIDS day are also celebrated with great enthusiasm by the students. Picnics, Study tours, fresher's party and various cultural events are also arranged. All the students are members of SNA (Student Nurses association)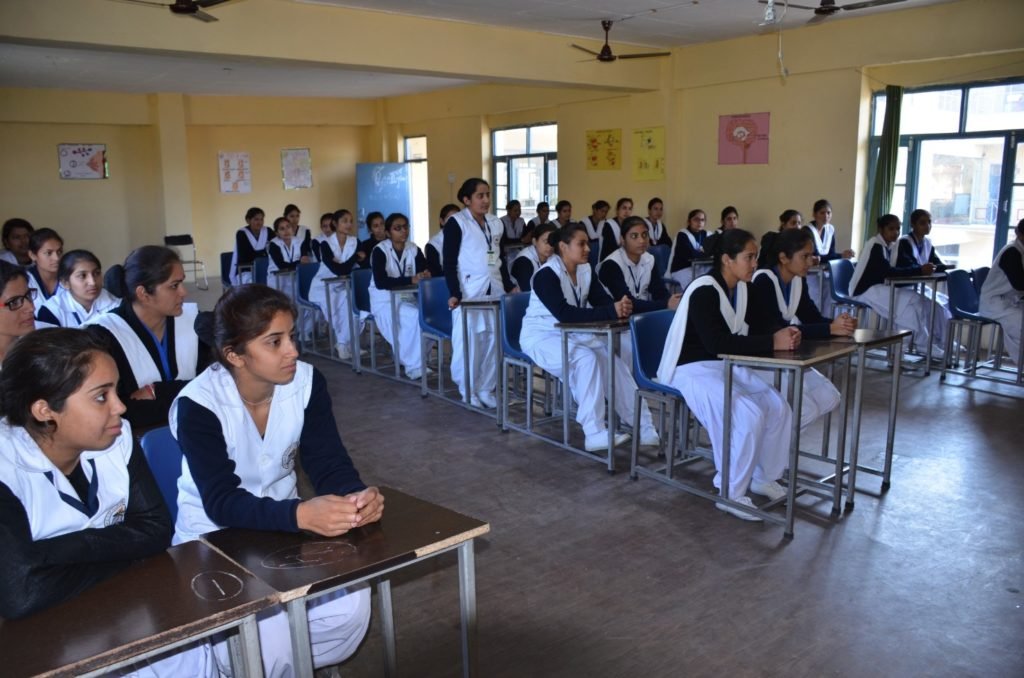 Clinical Experience
VVM Institute of Nursing is attached with Chintpurni Medical College & Hospital Bungal, Pathankot & CHC/PHC
Special Features
* Financial aids are given to deserving students who are economically less fortunate.
* Institute makes special efforts to get scholarship facilities extended to SC & ST students as admissible under rules, from the Govt. of H.P.